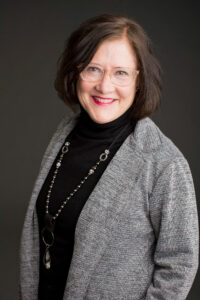 Kay Knuth, CFP is the owner and founder of Knuth Financial Life Planning where she is ushering it into its 15th anniversary. As a Certified Financial Planner™ professional, Kay has been helping clients achieve financial security for over 30 years. The focus of her firm is comprehensive Wealth Management for individuals, families, and business owners. Kay and her team take all aspects and stages of life (i.e., resources, opinions, emotions, multiple generations, etc.) into consideration while working with their clients in a casual, comfortable environment.
With significant life experiences in business, Kay is an advocate for educating and empowering women to play a role in family finances. In addition, she coaches clients through career and employment choices. Counseling women and families in various forms of transition is a specialty that Kay treats seriously,  with reverence and compassion.
Staying on the forefront of the financial planning arena, Kay is a past Board member of the Wisconsin Chapter of the Financial Planning Association (FPA). She pursues continuing education and practice management sessions provided by the FPA and Cambridge Investment Management, our clearing firm, and Registered Investment Advisory firm. Maintaining current updates and new innovations allows the firm to best serve existing clients. In addition, Kay is an active member of PEO (Philanthropic Educational Organization for Women), working to help fund educational opportunities for women.
Kay earned her business degree from University of Wisconsin, Eau Claire. In 1987 she completed her CFP® certification through the College for Financial Planning. She also holds security and insurance licenses.
As depicted below, she is a bona fide "tree-hugger". Kay's husband Mark and she have two adult sons; Parker (wife Marissa) and grand-dog Annie, as well as Kolby (wife Teresa), who adopted Henry (the French Bulldog). They join Otto, Mark, and Kay's Miniature Schnauzer, in making their lives better. In her free time, Kay likes to read, cook, go to yoga, and do home remodel projects with her family. The entire Knuth family enjoys making meals together, spending time with family and friends at the cottage, and taking family vacations.
Knuth Financial Life Planning