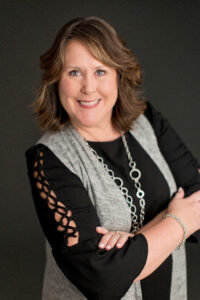 Amy joined Knuth Financial Life Planning in September of 2009 in an administrative and support role for #teamKFLP. Her goal each day is to connect with our clients and be of service. Amy's strengths of good communication, organization, positive energy, and follow-through greatly contribute to the planning process and experience of all our clients.
Amy and her husband Tim are enjoying this current chapter of their lives. They have 3 adult children and an expanding family. Being grandparents has been a true blessing. You'll often hear Amy describe being a grandparent as "Even Better than Advertised." The Verhagen Household is full of fun and crazy laughter when everyone is home!
Melissa and her husband, Chad, have lived all over the country and now call Austin, Texas home. Chad is a tech CEO and Melissa is a doctor at The Austin Center for Developing Minds. They have two adorable boys, an old chihuahua the kids call Gary, and a brand-new miniature Australian Shepard puppy named Sunny!
Krystine and her husband Drew live and work here in the Fox Cities. They love story-time, walks, and park playtime with their two sweet daughters.
Gerrit and his fiancé Davina live and work in Milwaukee. They recently purchased a home where they live with their 3 fur babies. In their free time, they enjoy traveling and cooking meals together!
Volunteering and giving back have always been a part of the Verhagen Family Story. Over the years Tim, Amy, and their children have been part of many Appleton Area School District Projects and Initiatives. Amy is currently the corresponding secretary for a local PEO Chapter (Philanthropic Educational Organization for Women), connecting women of all ages and providing educational opportunities.
In her time away from the office you will find Amy at their family cabin, working side by side with Tim on their rental business, reading, or cuddling a grandbaby!
Knuth Financial Life Planning