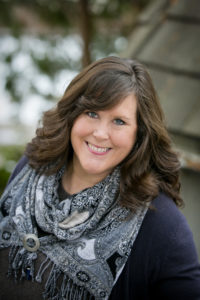 I joined Knuth Financial Life Planning in September of 2009 in an administrative and support role for Kay and #teamKFLP. It is my goal each day to connect with our clients. My strengths of good communication, organization, positive energy, and follow-through positively contribute to the planning process and experience of our clients.
My husband Tim and I enjoy watching our family grow as our 3 adult children continue to create their own lives. Becoming grandparents has been a true blessing. You'll often hear me describe being a grandparent is "Even Better than Advertised!" When everyone comes home the fun and crazy times are truly cherished.
Melissa and her husband Chad loved Seattle Washington but are currently looking for their next home.  We hope that will be in the Midwest! They are the proud parents of two boys and have their hands and hearts full of little boy energy and excitement.
Krystine and her husband Drew are settled into their lives here in the Fox Valley. Having welcomed a second baby girl this spring they're enjoying life as a family of four surrounded by lots of pink, dresses, and bows!
Gerrit, fondly known as "Uncle G", lives and works in Milwaukee. He has a dog named Monday and the two of them are always on the go! 
Volunteering and giving back is in my heart! For the past 3 years, I served as the corresponding secretary for a local PEO Chapter (Philanthropic Educational Organization for Women). My volunteer work has included the Wisconsin State Financial Planning Association helping with local events and several AASD projects through the years both school and district-wide. Tim and I were awarded the Red Smith Volunteer Award in 2009 for ANHS.
In my time away from the office you will find me spending time in at our family cabin, working on a renovation project, reading, or cuddling a grandbaby!
Amy's Favorite Family Quote:
"We may not have it all together…but together we have it ALL!"