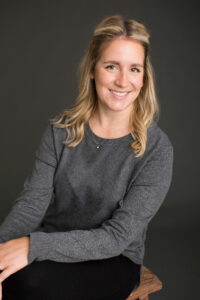 Alysa joined Knuth Financial Life Planning in September of 2018 with the goal to enhance every client's experience with KFLP. She is a graduate of the University of Wisconsin–Whitewater where she earned her Bachelor's Degree in Business Management. In early 2021, she also completed her Financial Paraplanner Qualified Profession designation. This allows Alysa to better serve our clients. She also has strong attention to detail, a tireless work ethic, and a positive attitude!
Alysa is an active member of a local PEO Chapter (Philanthropic Educational Organization) which connects women from all over the United States to celebrate the advancement of females. They promote education for women through scholarships, grants, awards, loans, and motivate women to achieve their highest aspirations.
Alysa is a lifelong Wisconsinite who relocated to the Fox Valley area a few years. She and her husband, Bryant recently got married and expanded their family by four paws. In her free time, you will find her hanging out with her nieces and nephews, floating on the lake up north, going to concerts, and spending time with her beloved puppy, Bowdie.
Every day Alysa looks forward to serving our clients and prospects & providing superior service in the tradition of KFLP.
Knuth Financial Life Planning