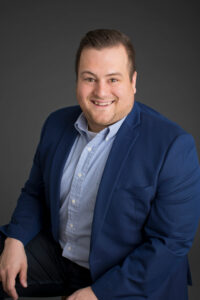 Chris Hoffman joined Knuth Financial Life Planning in 2022. He is both a Certified Financial Planner ™ professional, CFP®, and Accredited Investment Fiduciary, AIF®. As a Certified Financial Planner™ professional, Chris commits to act as a fiduciary when providing financial advice to clients. CFP® professionals adhere to the Code of Ethics and Standards of Conduct set forth by the CFP Board.
When working with a client, Chris focuses on the development of a full financial plan focused on the client's goals first. As this plan is developed in collaboration with the client, it is then used to help guide the advice and action steps needed to pursue
both short-term and long-term goals. Chris works with clients at all stages of financial planning from newly graduated college students to retired workers. Using financial planning helps clients navigate many changes that can occur during one's lifetime including job or career changes and family changes.
He is a graduate of UW Madison with a degree in Personal Finance. Outside of work, he is a member of the UW Alumni Association, and he also enjoys following the Green Bay Packers. Chris is a Mentor at the Boys & Girls Club of Menasha. He is also a yearly participant and fundraiser for the American Cancer Society Sole Burner.
Knuth Financial Life Planning